Which retail business are you running?
Flower shop, shoe store, clothing store… the list can be endless. Keep calm, Popina is the perfect cash register app for most of the retail stores.
Helping you to sell, to manage your order – Popina is the software that better fits your business needs.
Rich, complete and magic ! Yes it is
Looking to improve the efficiency of your business ?
Speeding up your checkout process – Who wouldn't want to skip those long checkout queues ? EVERYBODY WANTS ! Say goodbye to the endless queues, you are goint to have a better visibililty, preview of your prices and options. Popina will put a smile on your customers' faces. How ? Thanks to a great design, instant access, customized payment and a multifunctional professional BasiqPad. Our solution will give you plenty of time to chat with your clients.
Perfect isn't it ?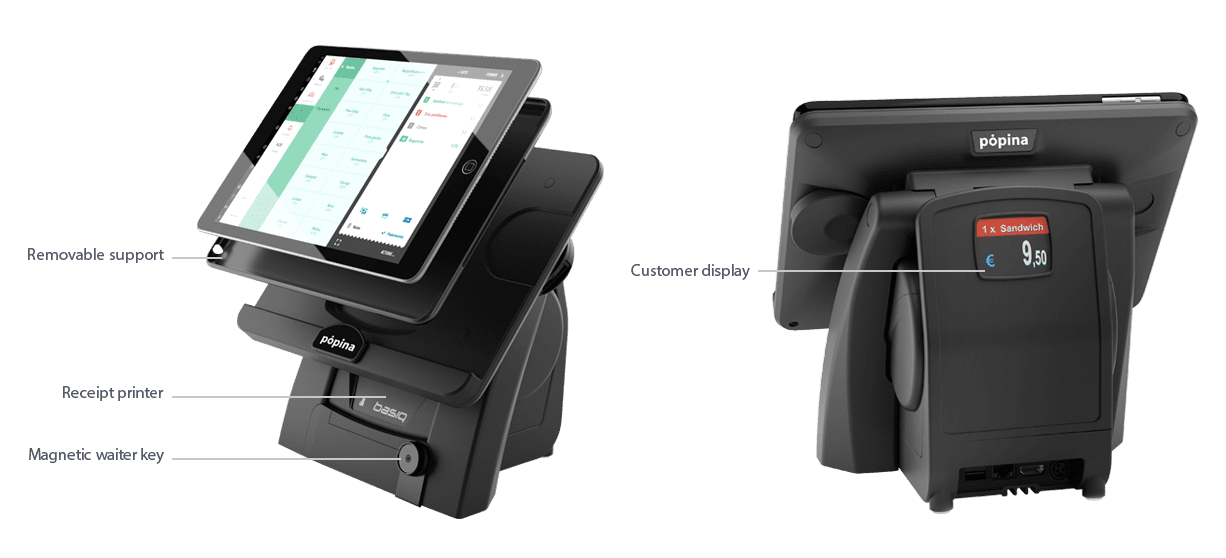 Features