Popina control terminal
You are going to like the new beautifull and operational popina control terminal !
I was BORNE for loving Popdisplay !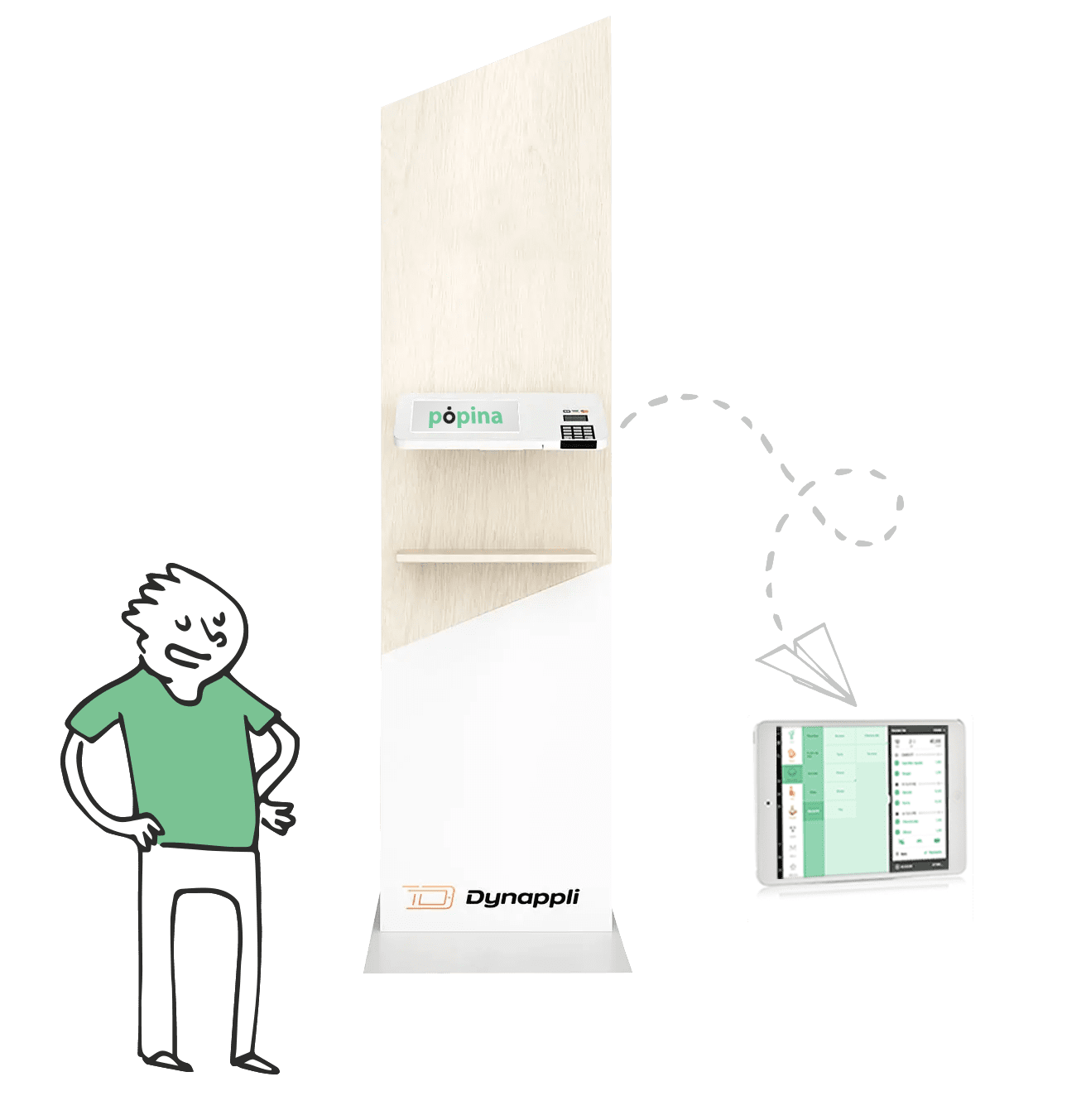 Your customers will be able to place their order independently thanks to an intuitive and ultra fast process !
Once registered with a payment method of his choice(Credit Card, Apple Pay, dematerialized restaurant tickets),
Your client can choose to eat-in or take away your delicious food. The payment will be automatically transmitted to your popina cash register. !
Our control terminal is THE ideal companion for your Popina cash register.
On your side, thanks to PopDisplay, you can optimize the flow of customers… Say goodbye to endless queues and save valuable time in order taking.
The software is a flexible solution whose updates are done without affecting the operation of the restaurant and allows the management of multiple points of sale from the same Back Office.
Do you already like it – You want to test Popdisplay ?
The customer orders at the terminal
Always more services, discover all our Pop products…