A seamless checkout !
Nobody wants to wait in a bakery. With Popina, you can attend a lot of customers, take a lot of orders and speed up the payment process.
Popina created an app to speed up your business operations.
Seamless checkout – Popina did it
Are you familiar with the BasiqPad ?
This is the best tool for your bakery.
We offer more than an iPad, this is a POS system cash register app. Easy to use and quick to set up. New features: Receipt Printer, client monitor display, barcode scanner – All integrated.
Full compatible systems, Pad stand, speed up your operations and enjoy the long range bluetooth feature (up to 500 meters)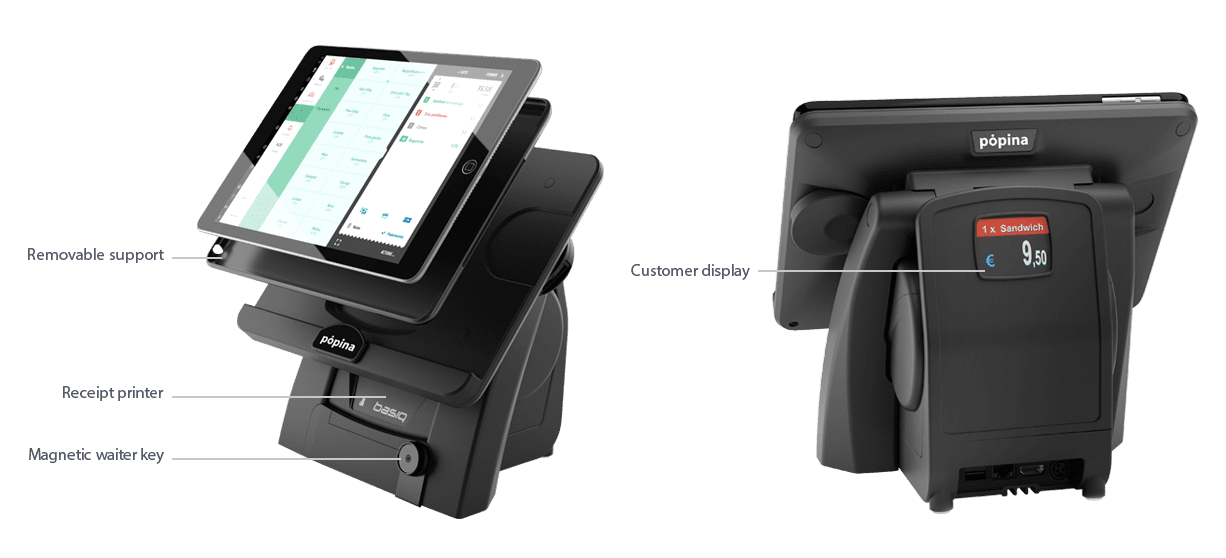 All Features